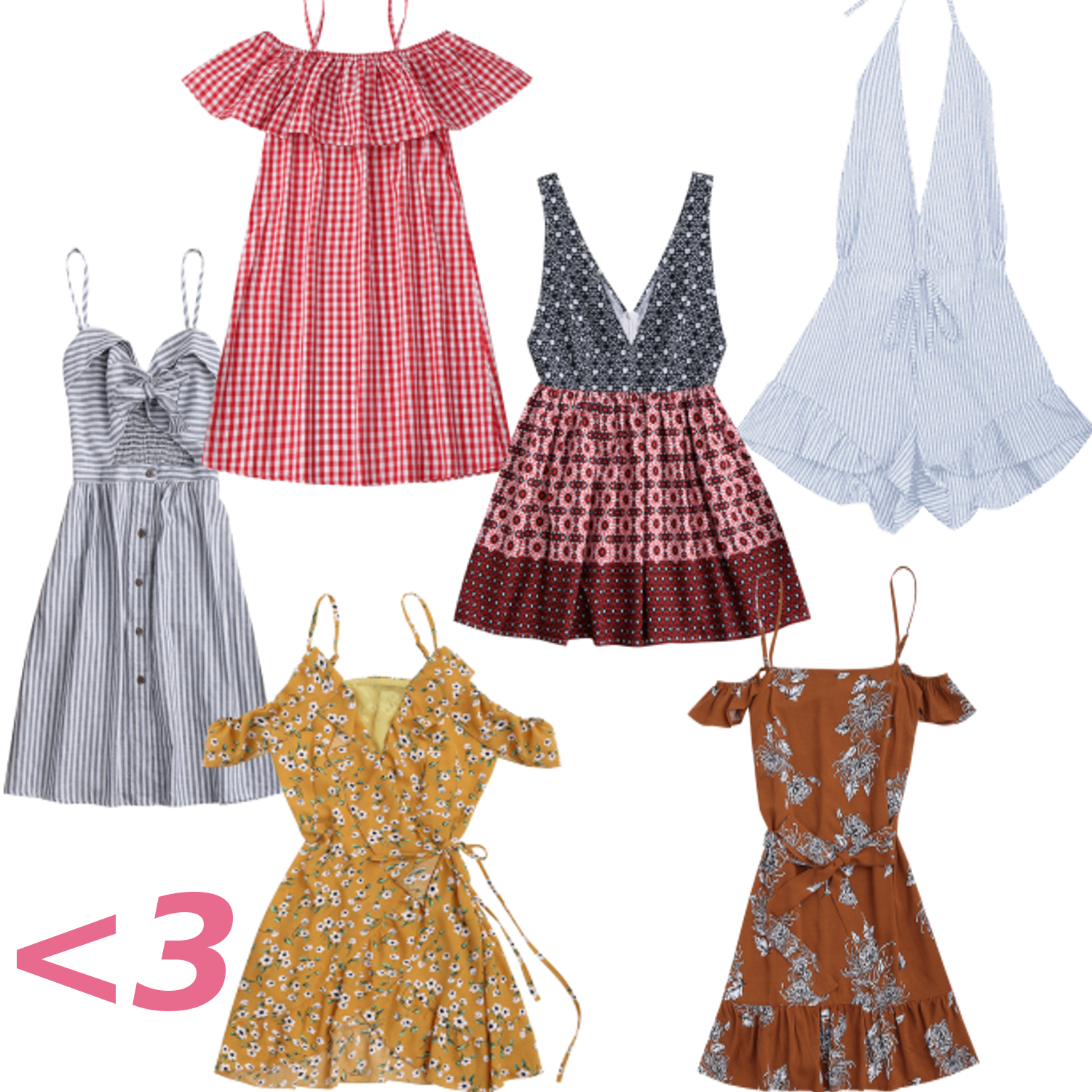 Kleid – streifen // Kleid – Karomuster // Kleid – Blumenprint gelb // Kleid – Blumenprint rot // Kleid – Mustermix // Jumpsuit – Streifen 
---
Summer Kleidi LIEBE♥
Ihr Lieben, ich bin diesen Sommer so Kleiderverrückt wie noch nie und bin immer auf der Suche nach tollen Kleidern. Bei Zaful habe ich mich echt fast in jedes Kleid verliebt und konnte es deshalb gar nicht abwarten meine Favoriten mit euch zu teilen. Zu dem gibt es 10% auf eure Bestellung mit dem Code ZFEN Wie ihr sehen könnt stehe ich derzeit total auf Blumenprint. Zudem findet ihr auch wieder meine geliebten Streifen Muster vor. Auch ist dieses mal ein Karomuster Kleidi in meine engere Auswahl gefallen, das Off Shoulder geschnitten ist und daher super süß aussieht. In Aussicht habe ich schon für die nächste Bestellung viele Crop Tops in weiß, die es auch in allen Formen im Onlineshop gibt. Hilfe ich kann mich nicht Entscheiden 😀
Yay nach dieser Auswahl freue ich mich schon um so mehr auf den Urlaub bzw. unseren Road Trip nach Italien, der bald ansteht und natürlich auf schönere Sommertage, die hoffentlich in Deutschland diesen Sommer noch zu erwarten sind♥
Ich hoffe ich konnte euch eine kleine Inspiration bieten oder euch bei der Wahl nach einem bestimmten Kleidi helfen.
Welche Kleider ich mir von der Auswahl tatsächlich bestellt habe und ob sie denn auch passen könnt, ihr auf Instagram (Pueppicestmoi) bzw. meiner InstaStory verfolgen♥
Habt einen tollen Tag♥
Eng: My dear ones, this summer I´m super in love with dresses as I never am. So I´ve looked for new dresses especially for my upcoming road trip to Italy. At Zaful I was almost in love with every dress and could not wait to share my favorite ones with my subscribers. And so I do it with a wishlist and my favourite picks. The best thing is, that I have a discount code for you. With the code: ZFEN you get 10% of your next order. 
As you can see I´m currently totally in love with flower print. You also find my all time favourite stripes pattern. Of course off shoulder dresses won´t be missing. They look so cute in these kind of pattern. You see I´m crazy in love 😀
For my next order I have checked out many White Crop Tops which also available in all forms. Help I can not decide 😀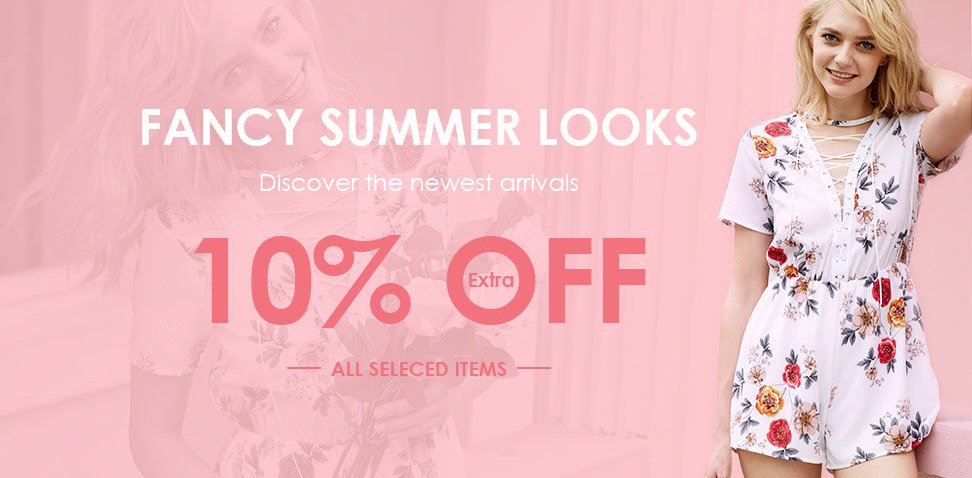 *in Zusammenarbeit mit @Zaful